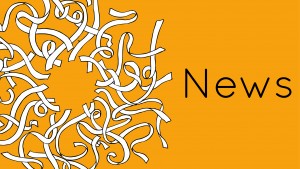 Surprising research has examined aspirin resistance and deemed the phenomenon deceptive. Scientists at the University of Pennsylvania conclude in a paper published in Circulation that true resistance is exceedingly rare.  This may result in the standard resistance tests becoming obsolete due to inaccuracy; worryingly, if resistance is truly rare and usually misdiagnosed, patients might be missing out on the benefits of aspirin.
Aspirin's advantages are well-chronicled; one-fifth of healthy Americans take a daily low dose, as this is thought to combat heart attack or stroke.  The 'worried well' taking the drug may do well to stop however, as the drug causes increased stomach bleeding.  The real benefits are experienced by patients who have suffered a heart attack, as taking aspirin significantly reduces risk of another attack.  Risk may be diminished by as much as a fifth.
However, about a third of people are thought not to benefit; they are termed 'aspirin resistant'.  Their resistance is assessed by blood or urine tests.   What's surprising about the research by the Pennsylvania group is that the resistance detected by standard tests may be false.  "When we looked for aspirin resistance using the platelet (urine) test, it detected it in about one-third of our volunteers" according to Grossner, one of the authors of the paper. However when the group of 400 was tested again, the people who were shown to be resistant the second time were not the same as in the first instance.  Hence the evidence of resistance was random and changeable.
The Penn study revealed a disparity in the results obtained by each currently used resistance test – the blood test noted incidences of pseudoresistance, but the urine test failed to distinguish between people with pseudoresistance and those who did respond to aspirin.  To add insult to injury, the aspirin that causes the pseudoresistance confusion is univerally the coated kind – that is, a slightly more expensive version that is sugar-coated, supposedly avoiding damage to the stomach. When non-coated aspirin is administered, there is no report of pseudoresistance.  This non-coated version is cheaper and is not proven to cause bleeding in the stomach.
"These studies question the value of coated low-dose aspirin," according to a researcher in the study. "…indeed, it may lead to the false diagnosis of aspirin resistance and the failure to provide patients with an effective therapy." What a stomach-ache.