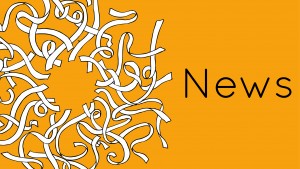 This week, the British Pharmacological Society announced its Drug Discovery of the year – this award will be awarded on an annual basis from now on.  The winners were those behind the development of the drug vismodegib, which can be administered to treat basal cell carcinoma, the most common type of skin cancer.
Rick Graham, the Global Development Leader for Genentech, collected the BPS award, speaking on behalf of the large research team who worked on the discovery and development of vismodegib. The drug is currently in further clinical trials in the hope it may treat other forms of cancer, an exciting prospect for patients worldwide.
The therapeutic effect is achieved via interfering with the Hedgehog pathway, a common signalling pathway throughout the body. In fact, this signalling sequence is implicated in 19 different cancer types and is known to cause 90% of all basal cell carcinoma cases.  Vismodegib inhibits Smoothened, which is a Hedgehog pathway transduction protein.
Professor Philip Routledge is the President of the British Pharmacological Society.  He states that "pharmacologists in the health service, academia and industry play a crucial role in developing new medicines" – the new Drug Discovery award exists to acknowledge these scientists and their substantial contribution to the improvements in medical care.